WHO WE SERVE
Ministries eager to be more impactful and donors eager to be more fulfilled.  Our services are free.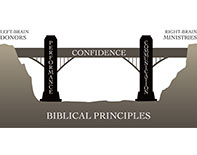 HOW WE SERVE
All too often, a gulf exists between the left-brain dominant donor and ministries. We build bridges of confidence between them. The bridge is built upon twin pillars of performance and communication, and is supported in the bedrock of biblical principles. Completed bridges can unleash untapped potential.
"After being denied a foundation grant, a ministry resubmitted its request accompanied by a C&C communication tool and received in excess of $1,500,000."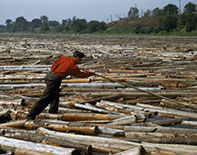 WHERE WE START
Identify a donor's or ministry's key opportunity or obstacle (we call this the "Key Log"). Once captured or removed, bursts of progress follow.
C&C helped a ministry yoke its visionary CEO with a talented COO resulting in an almost immediate 300% growth in donations and programs.